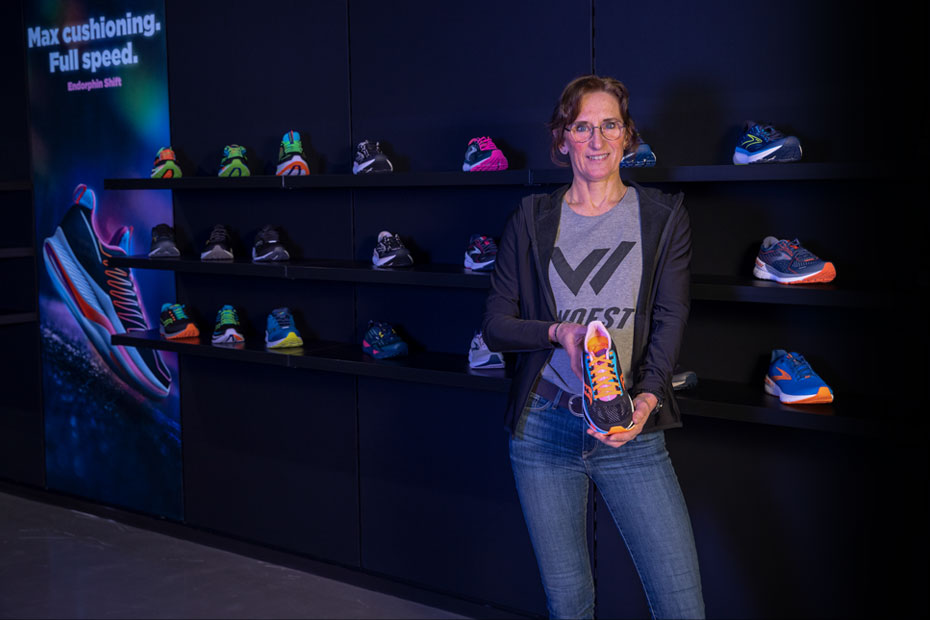 Els
Sports Advisor
Over 15 years of experience in providing advice on running shoes, clothing and accessories. That is what Els Moorman adds to the Woest Sport specialist group.

Els will work at Woest on Thursday, Friday and Saturday. Together with Anita, she advises you on the running products that suit you best.
Anita
Adviseur Sport
Anita heeft jarenlang gewerkt in een grote sportzaak. Daar werkte ze allround met het hardlopen als haar favoriete afdeling. Ook is ze al 30 jaar te vinden in de wereld van het zwemmen. Van het invididueel aandacht geven en het plezier bezorgen bij jeugdzwemmers en de trimfitgroepen kreeg ze zelf ook energie. Onze hobbyfotograaf kan je daarom bij Woest voornamelijk vinden op de hardloop- en zwemafdeling.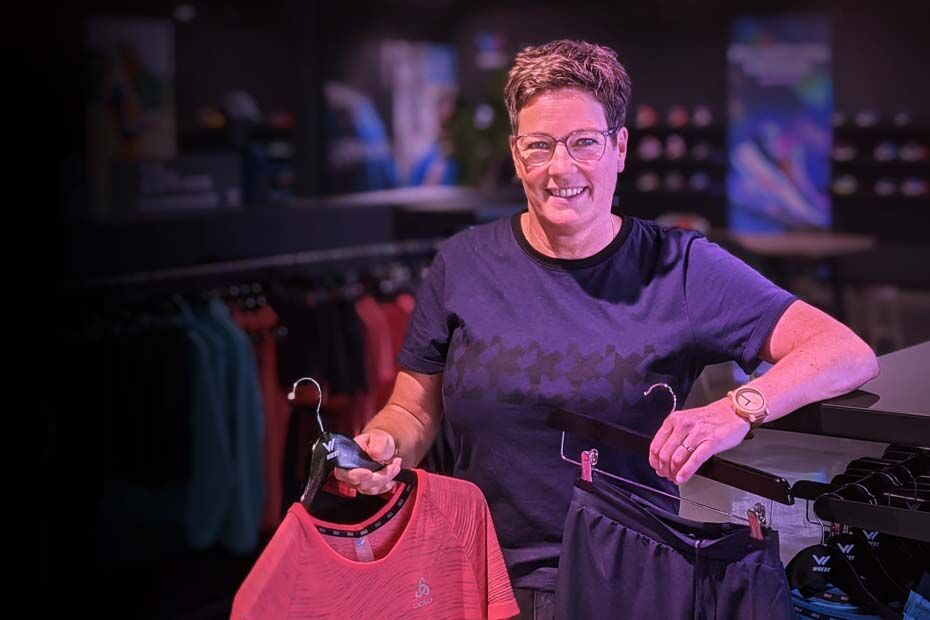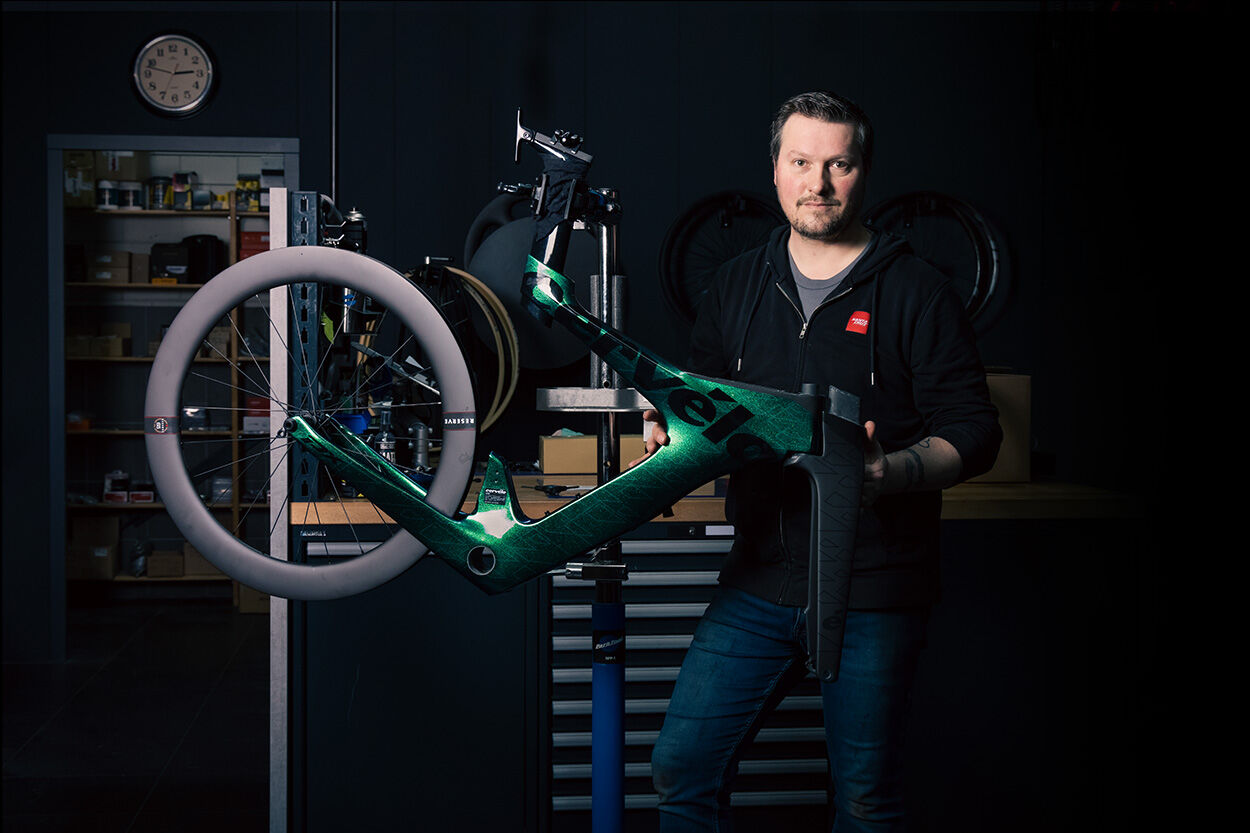 Bjorn
Mechanic
Bjorn brings years of experience in cycling to Woest. After several NK titles with the juniors, he became one of the first boys in the Rabobank training team when it was founded in 1996. After that he raced at the highest amateur level for a while. After his active sports career, Bjorn started his own cycling business and he has many years of experience in cycling technology.

Within the bicycle industry, his heart is in racing and mtb and that is why he is happy to be part of the Woest team. He thinks the most beautiful material is the stuff that someone enjoys cycling on and enjoys the most. Do you have a question about the technology of your bicycle? Then look for Bjorn at Woest Sport.
Hugo
Sports Advisor
The youngest employee of WOEST likes it when competitions are difficult and tough. For example the XCO race in Beringen where Hugo really gave up or the beautiful UCI race in Houffalize. He is fond of sports and especially the competitions. You can always challenge him for a climbing ride.

Hugo thinks the BMC Fourstroke is a cool bike, because it has an unique, integrated dropper post. He also has an eye for detail. He likes to tinker with his own bicycles and also loves to work with the material of WOEST customers.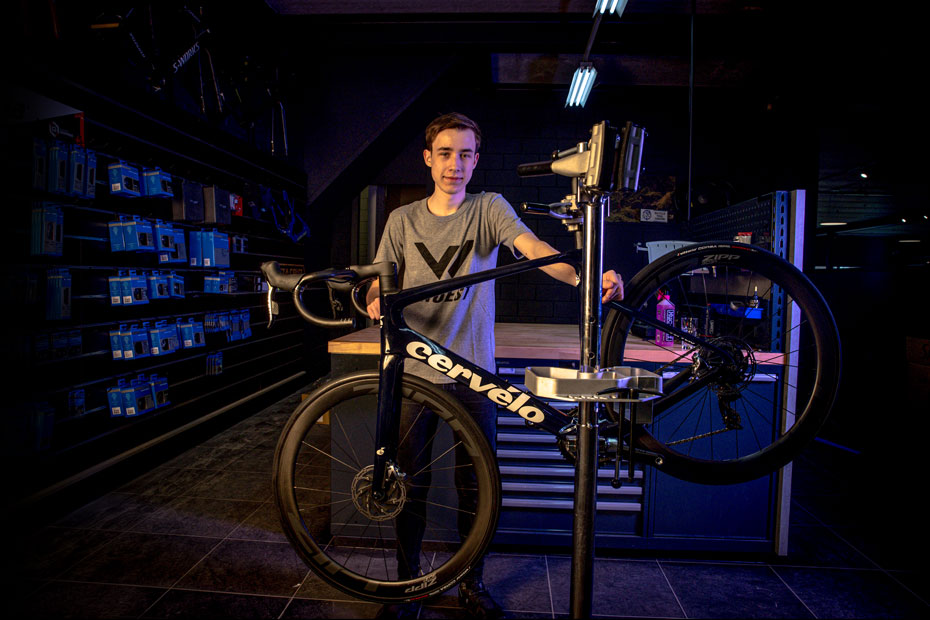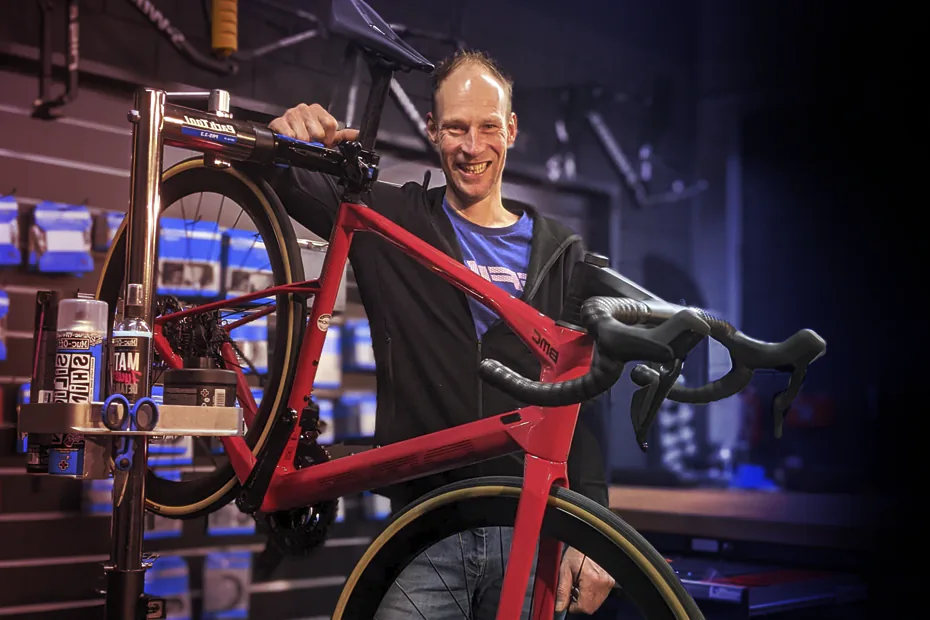 Marco
Mechanic
You often hear that it is so nice if you can turn your hobby into your job. Marco also followed that dream. Marco worked for years in the small-scale construction. He was therefore already used to direct customer contact and he also has a good grasp of technology. He took the step to try working in the workshop at Woest and he was immediately hooked. This is what he would rather do than work in construction. And so it can go; a bold move that pays off well. He now calls his Specialized Venge his drill with which he will cycle to the North Cape in 10 days, among other things. This material freak likes to explore and then push boundaries on a bicycle.
Edwin
Manager
Edwin was once a Dutch (youth) Champion duathlon and now he has many years of experience in bicycle and running shops. At WOEST you can therefore find Edwin in all departments.

He likes to go out with his girlfriend on beautiful routes running and cycling. He likes to look back on cycling the Marmotte. He likes to discover new cycling routes with a Garmin bicycle navigation and as an enthusiast he thinks back to the Cervelo Soloist carbon on which Fabian Cancellara won, among others, in 2008 Milan - San Remo. In addition to sports, Edwin likes to sleep in and often goes out with his dog Jan (Vizsla), who in turn likes to eat gloves from colleagues.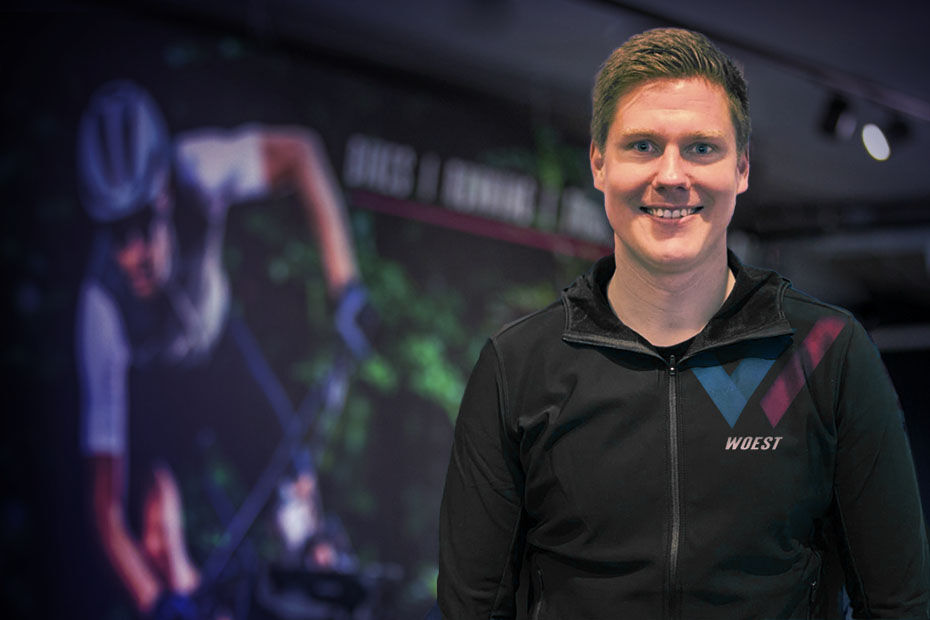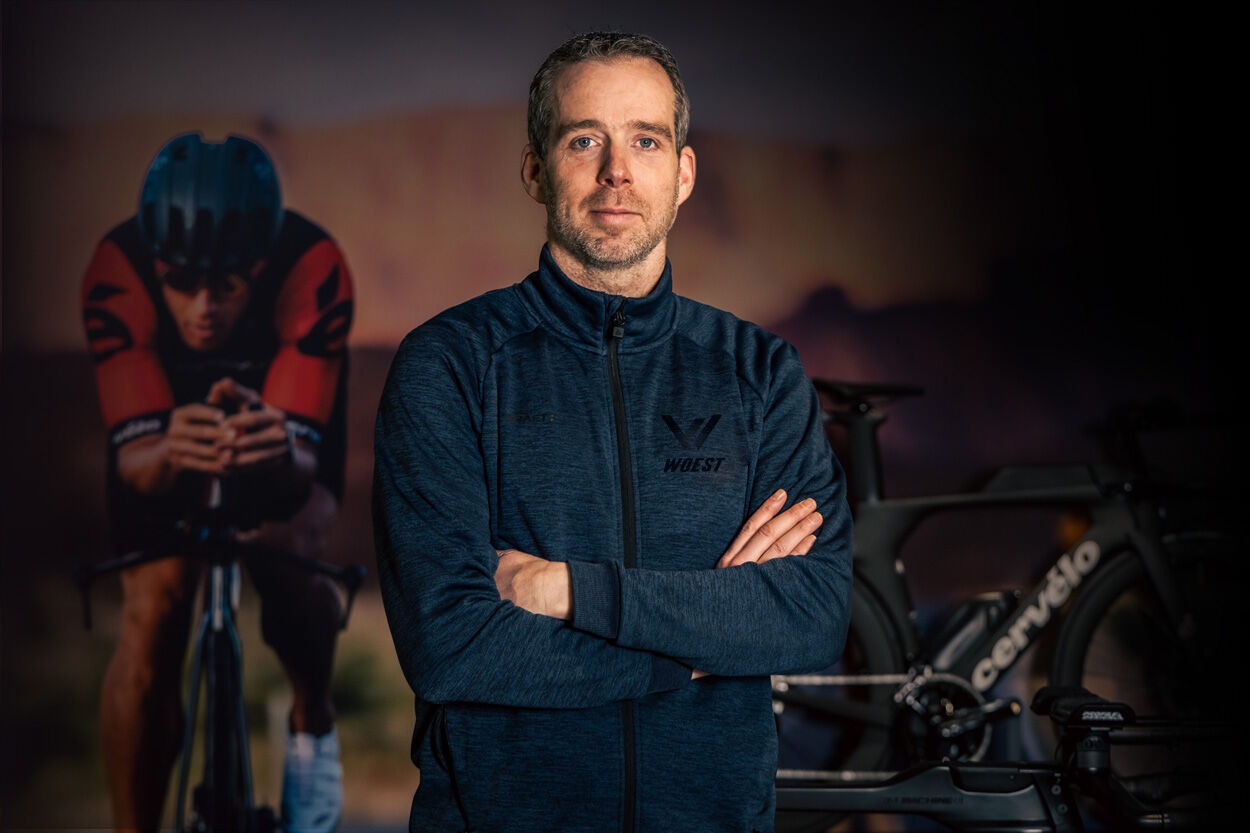 Eddy
Advisor sports and online customer contact
Within WOEST, Eddy is involved in, among other things, guiding athletes in the altitude chamber. He thinks the ergometer (Tacx, Wahoo) is a perfect way to efficiently do his cycling workouts and the saturation meter should not be missing from his list of favorite gadgets these days.

In the past, Eddy participated in 3 World Triathlon Championships (Elite) in the long distance. Today he is a recreational triathlete and current Dutch champion at the Masters (40) in the sprint distance. Long bike rides are well suited to him. For example, a non-stop return trip to Paris and another cycling trip to the North Cape within 10 days is planned.